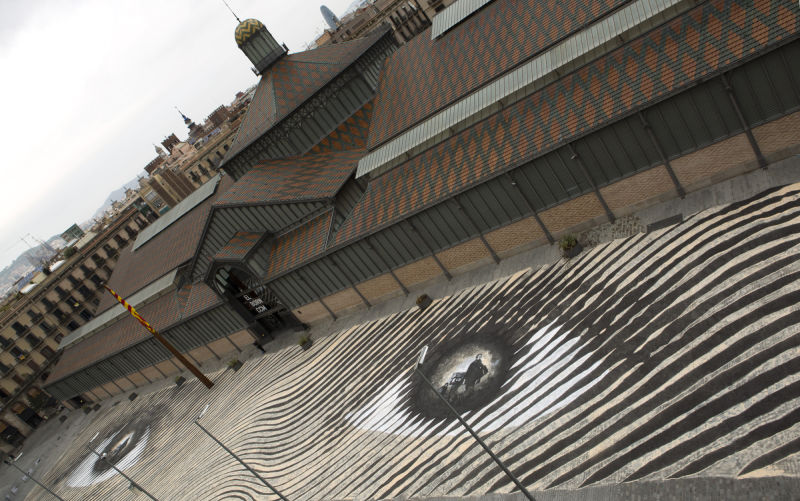 Recordar
Collaborative artwork made to bring to the table the topic of historical memory and it's value to understand contemporary topics such as migrant crisis and belic conflict.
To remember is to go through the heart again. When you remember, you relive and feel the same things that you lived and felt in the past. This ephemeral project, which took place in Plaça Comercial del Born, portrays a look into the past.
RECORDAR commemorates the 465,000 people who, between 1936 and 1939, formed the Spanish republican exile and crossed the border with France. RECORDAR seeks to be a wake-up call to social problems that continue to repeat and invites viewers to return to the heart of those experiences. We must at all costs avoid repeating the horror of the past.