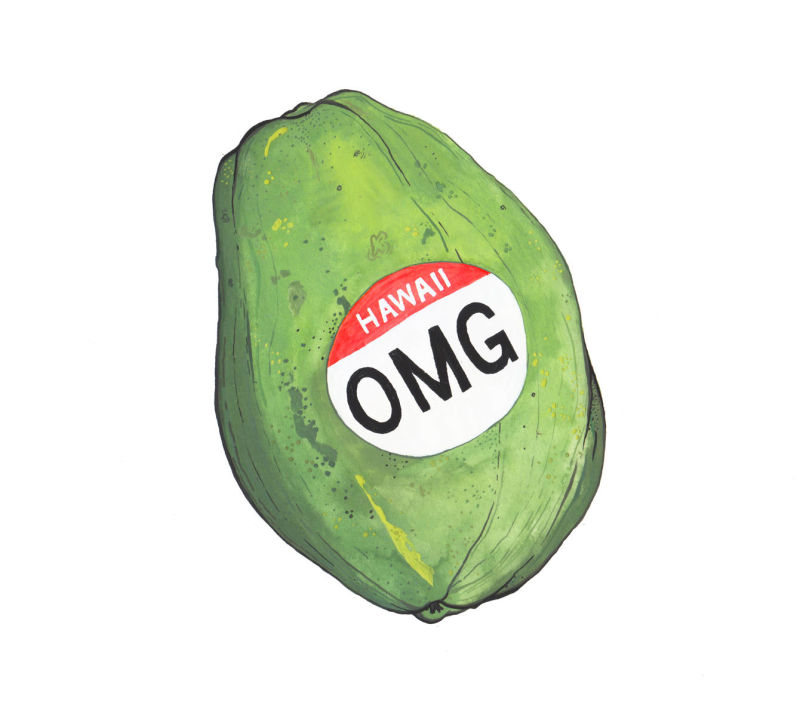 G.M.O. Foods and the Trust Issue
This illustration is for the NYT Op Ed section's responses to an article on genetically modified crops and whether or not they're safe.
There are a lot of conflicting views on the issue and the article highlighted both sides while concentrated on Hawaii's recent bill that bans GMOs (genetically modified organisms). Papaya are one of Hawaii's GMO fruits and are the fruit I decided to illustrate. Thanks to Alexandra Zsigmond for the helpful art direction!