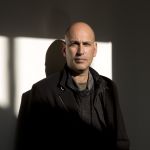 Social & Environmental Awareness
Jorge Rodriguez Gerada
Innovative Monumental Projects
Why are you on Attlas?
I have joined Attlas because it allows me to welcome investment from my closest supporters. That investment will provide me with the freedom I need to create artwork that promotes lateral thinking and positive social change.
I am critical of how advertising has crept into so many facets of our lives. As such, I work to counter its influence by using the same codes used by advertisers - such as scale, visibility and eye-catching images. I want these new iconic images to be huge and placed in strategic places. The location, the scale and the materials that I decide to use are usually chosen to emphasize what I am trying to state with each project.
On Attlas, individual supporters become an active catalyst in my creative process. My art creation can remove itself from the conditions imposed by the market. Through Attlas, art can again find a base built on philosophical and ethical principles that have significance beyond the aesthetic.
Once completed, my artistic projects will transcend the creative process and resulting artwork. These works will surpass the anecdotal limits of commercially motivated contemporary art by establishing real, beneficial change in a community's reality.
What are you making?
I usually work in urban spaces on a large scale. The terrestrial series are designed on a spectacular scale that they may be viewed through Google Earth or even photographed by passing satellites. Materials used do not have a negative impact on the environment. I usually work with many people who wish to come together and create something really positive.
How often do you post your creations?
I am typically able to create 4 - 6 large scale projects a year which you will directly contribute to. Upon each project creation, I will post the images and video into my Attlas portfolio for my investors to view what they have helped create. Updates on my progress will be posted frequently during the creation process.
What will you actually do with my support?
My initial goal is €20,000 per project. That money will be enough to keep my creative work going, indefinitely. In 2017, I am developing multiple, large-scale projects to protest anti-fracking and e-waste. I expect those projects to attract a large amount of international attention.
Portfolio of past creations